We took a field trip today to our Continental Warehouse to pick up some green coffee from Colombia and Guatemala (a.k.a. Guats). It was a beautiful day to go for a ride in the new "coffee gettin" truck.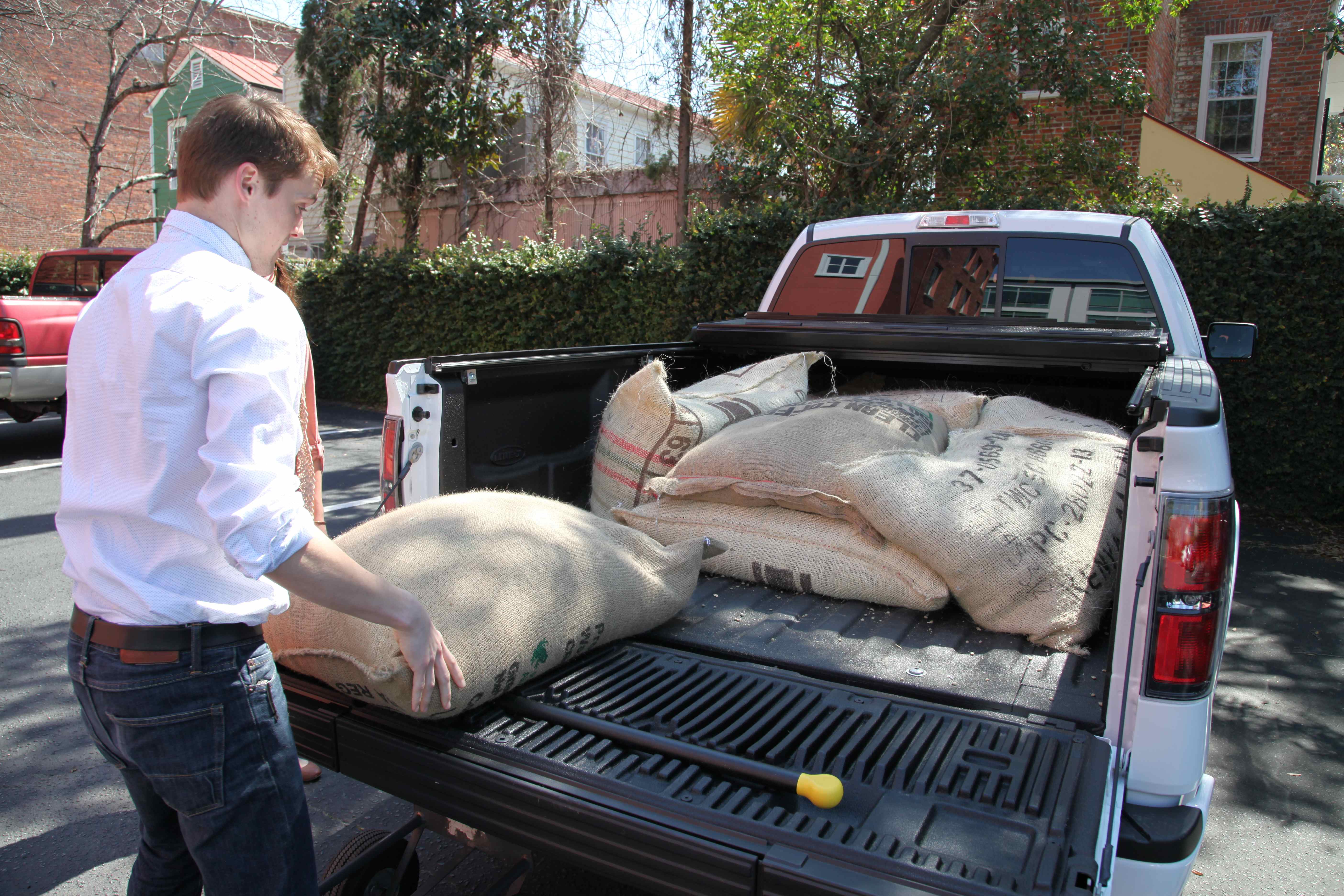 The warehouse is very large and slightly chilly, with piles as high as the eye can see of coffee bags. Each burlap sack is marked with an exporter logo, its origin, and what farm lot the coffee was from. Some of these bags, like from Peru or Ethiopia, have very bright beautiful colors.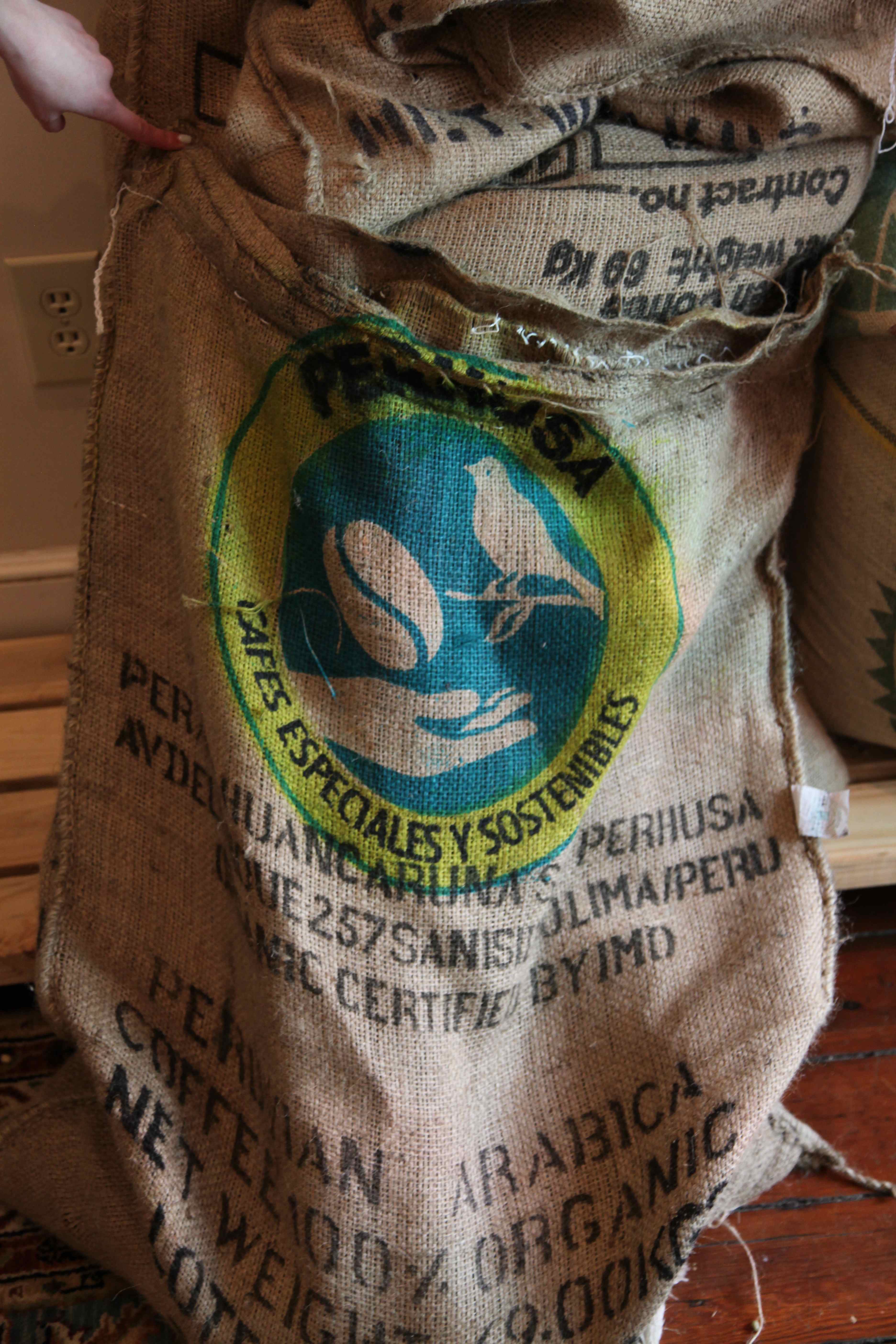 We picked up 1,366.50 pounds (to be exact) of coffee today, it was quite a task of loading, unloading, and then finding a place for it in the office. You can definitely consider it as a work out for the day.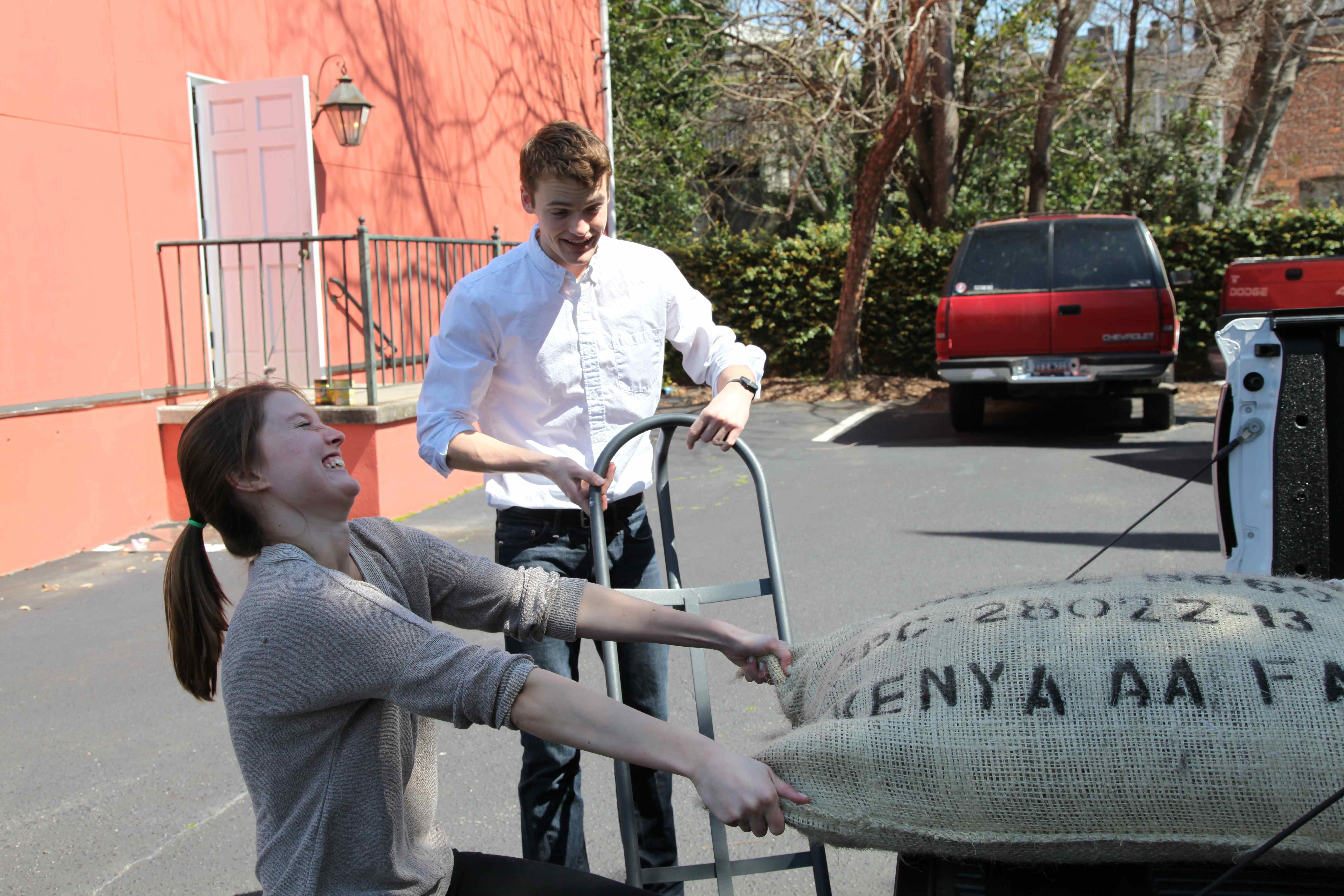 Some of us gave a valient effort trying to help move the coffee load, but it only led to disaster. There was a little hole in the bag which then caused a small coffee explosion in the parking lot.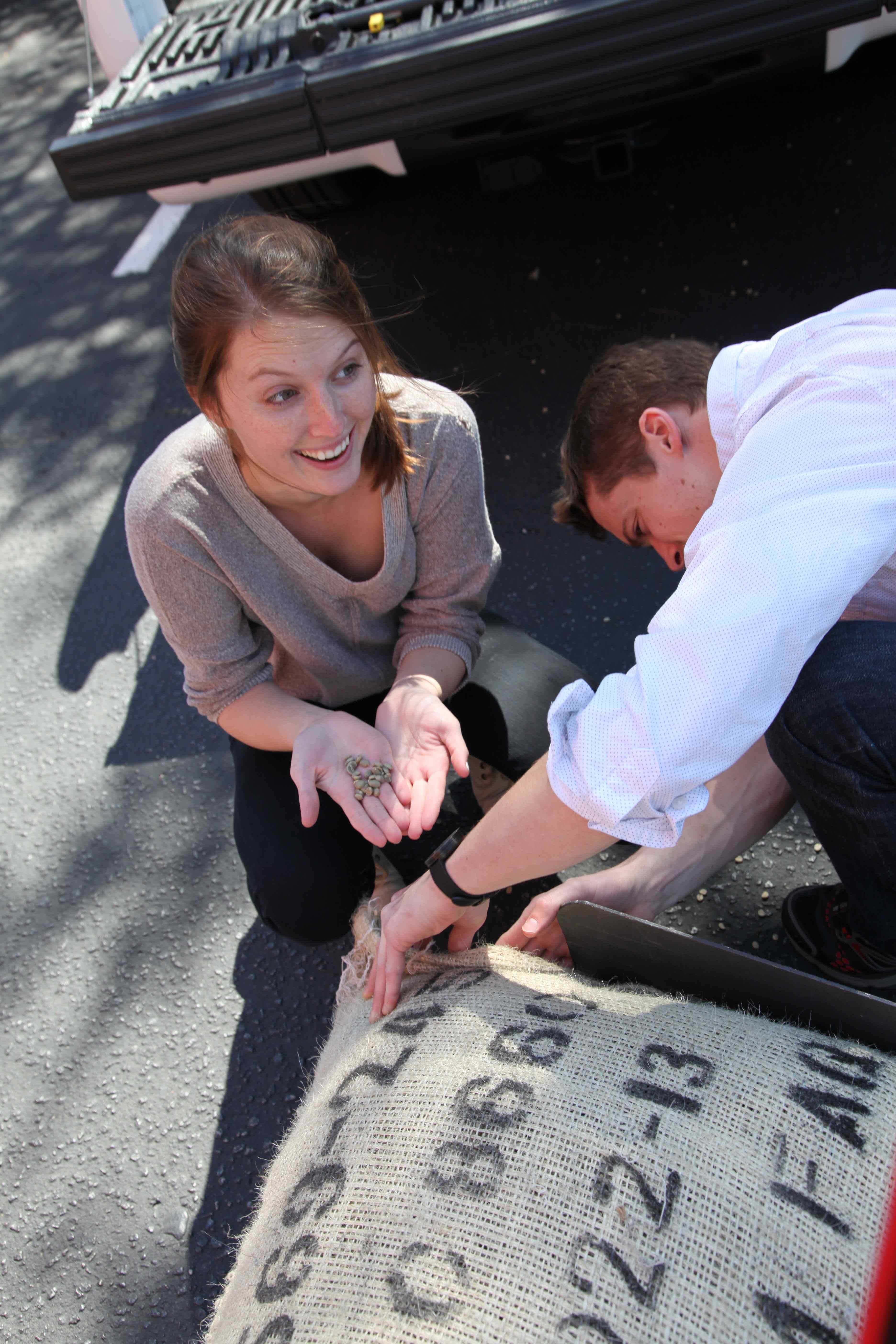 You know what they say, no use crying over spilled coffee beans!