This past week Balzac Brothers hosted the Rainforest Alliance Cupping Competition. Usually this is held in New York, but this year, we offered to host it here in Charleston! To get ready, we had our lab CQI certified. This involved getting bright halogen lights to hang over standing cupping tables, along with a few other tweaks around the lab.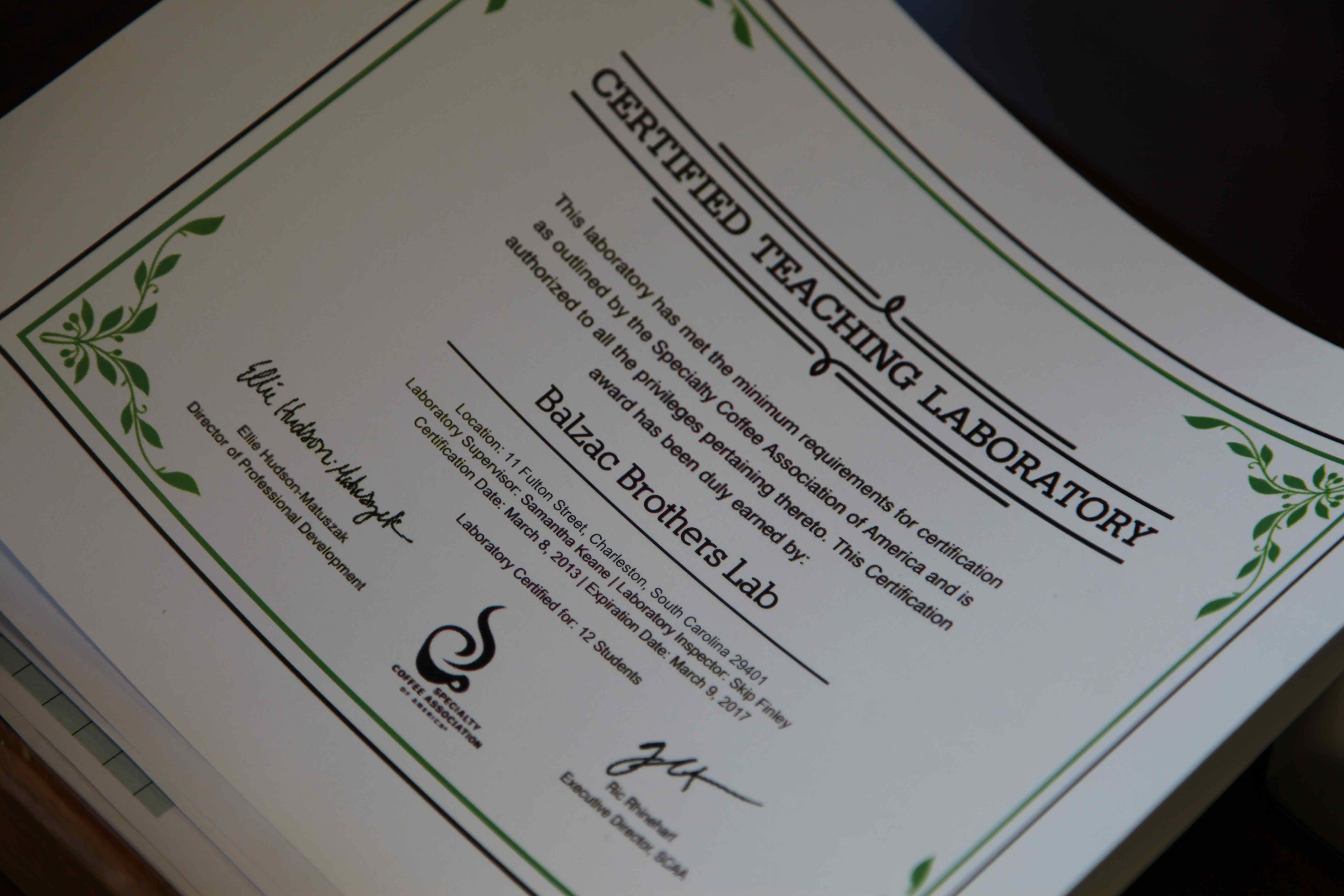 Over two days, we had 12 friends in the coffee business come to town, and they judged 80 different Rainforest Alliance Certified Coffees. Each anonymous coffee had a flight for testing, they were each graded, and then discussed by all the cuppers. Two of our own, Gloria Long and Ray Keane, got to cup for the event along with the others.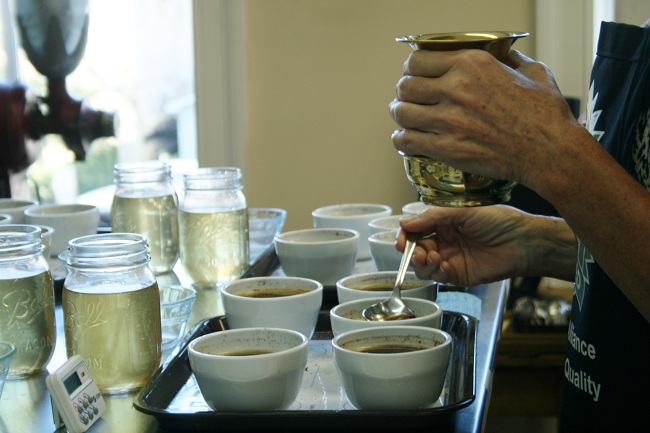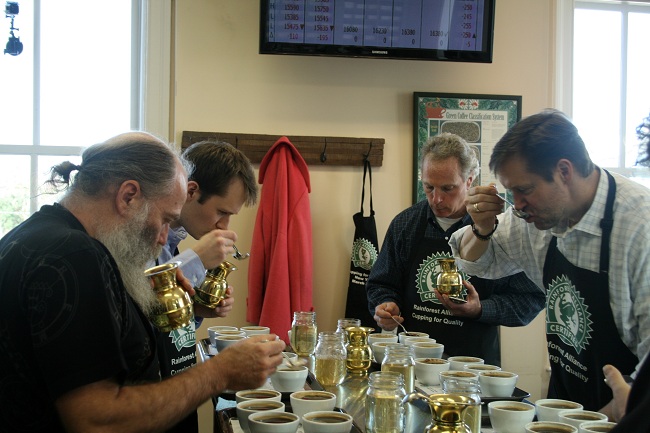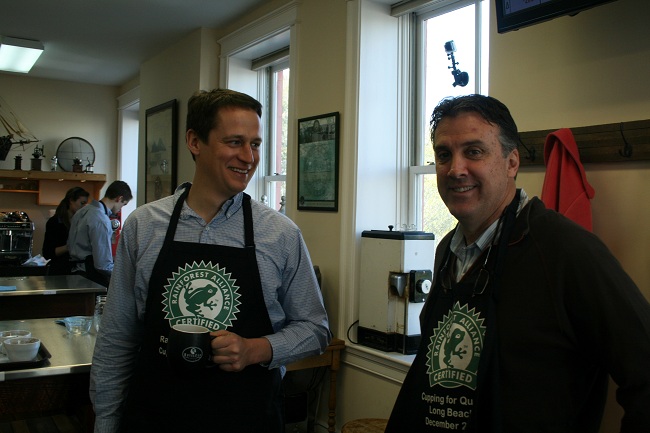 In between cuppings, we had apples and saltines to cleanse the palates, and some bagels to keep from getting the coffee shakes. This is vital, after long days of drinking coffee, everyone gets a little caffeine crazy.
The first night everyone was in town, we took a bus out to Shem Creek, and went on a boat cruise around the harbor. We had a beautiful happy hour at sunset with oysters. It was a little chilly, but there was a full moon, 27 blankets, drinks (not involving coffee), and great company that made the night perfect!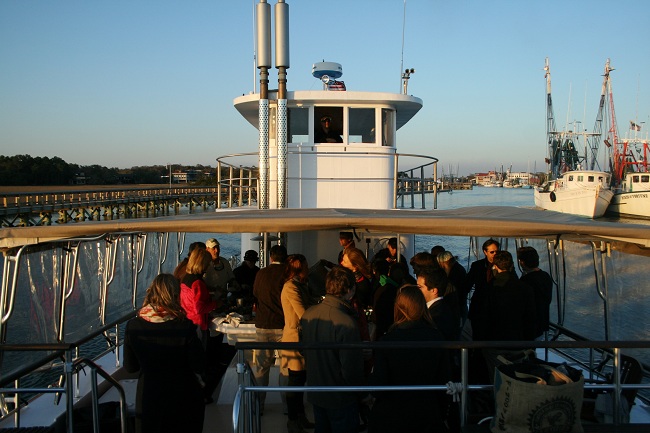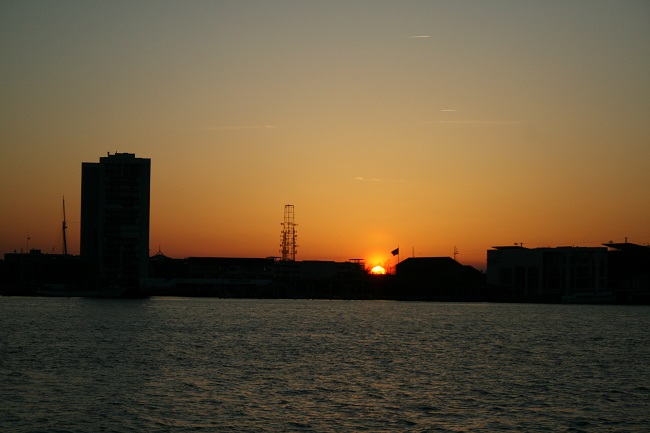 It was a really busy week, but it was a great one. We were so excited that Balzac Brothers could invite RFA to come here to put this cupping on. We hope we will get to do it again!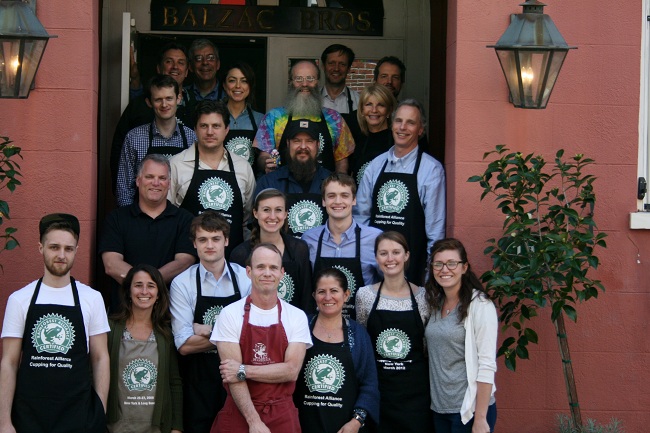 The Crew (from top left): Ray Keane, Tim Fallar, Alan Nietlisbach, Robert Stephen, James Jenkins, Maya Albanese, Marty Curtis, Linda Smithers, Joel Shuler, Dennis Jackson, Lowell Grosse, Adam Jures , McKayla Watkins, Ricky Keane, John, Duda Anderson, Gary Hull, Gloria Long, Samantha Keane, Molly McKinney