Today we had some exciting guests come by to give cupping a try. A great group from Garden&Gun and Kudu had never been to our "office", so we thought we'd show them around.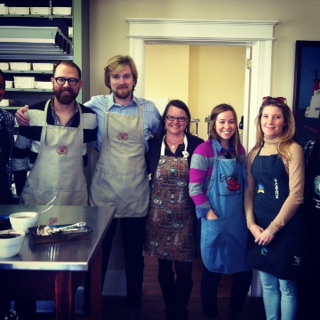 They got to see our in house roaster for local orders, our preshipment/sample room, and our coffee lab where we do all of our cupping. We tasted 4 coffees: an Ethiopian, Kenyan, Colombian, and Peruvian.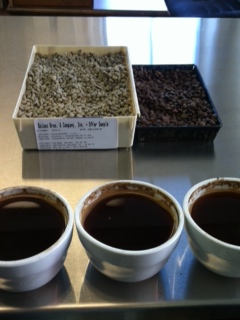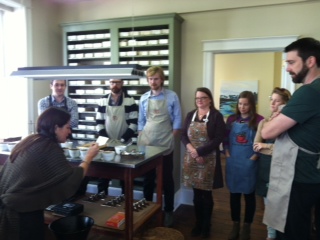 In the process of cupping, you are supposed to make a large slurping sound for taste, and then the coffee is spit in to a spittoon. It is kind of strange to have to spit in front of a large group, so some decided not to, and got their coffee buzz in for the day.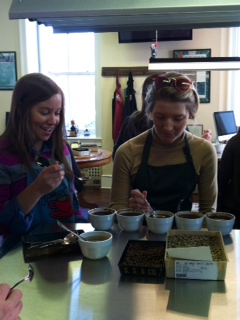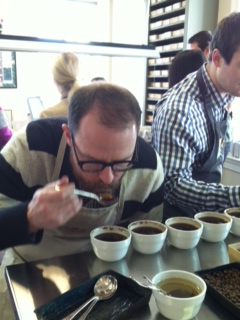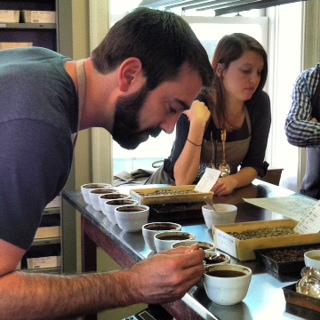 We hope everyone had a good time and will come back and see us soon!